Clearing the Browser Cache
Sometimes data gets stuck in the "cache" that a web browser uses to load pages faster. Depending on which version of web browser you are using, follow these general steps to clear your browser cache for a specific website. Note: browser software changes with time; these instructions are for general guidance only.

i-Tree and its partners do not endorse any specific web-browser, but we do target our development efforts primarily towards modern versions of Chrome and Firefox as well as modern versions of Edge, and Safari. Please, use the Feedback form to report issues.
Chrome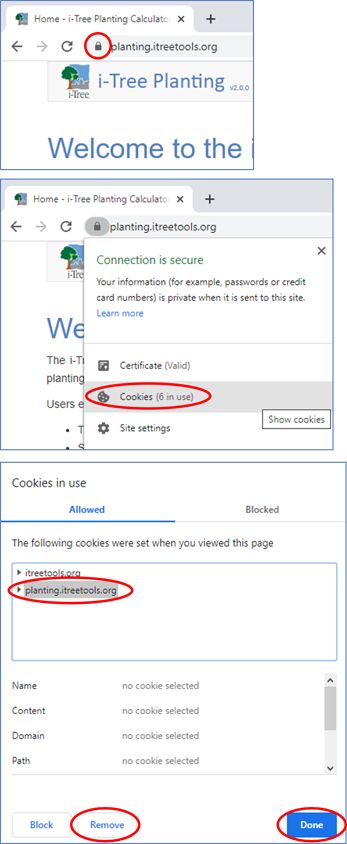 Firefox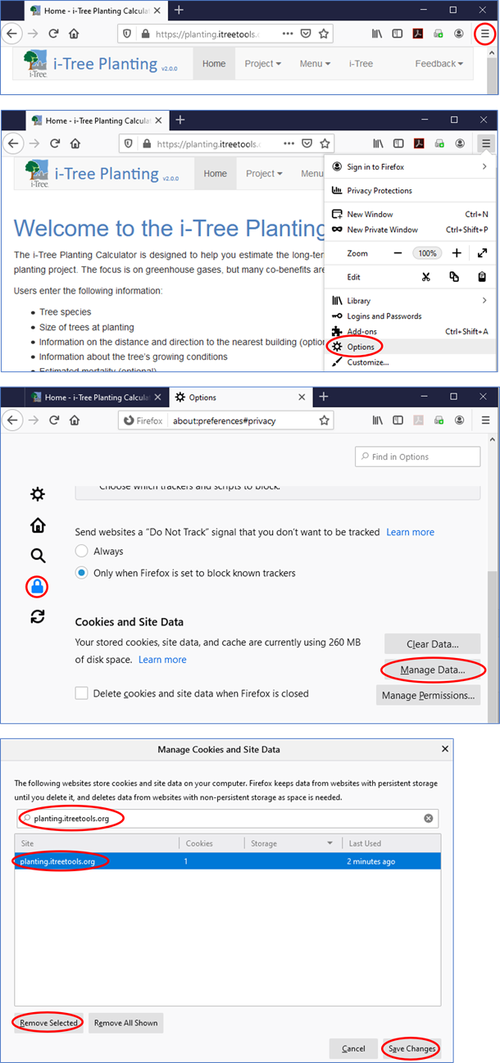 Safari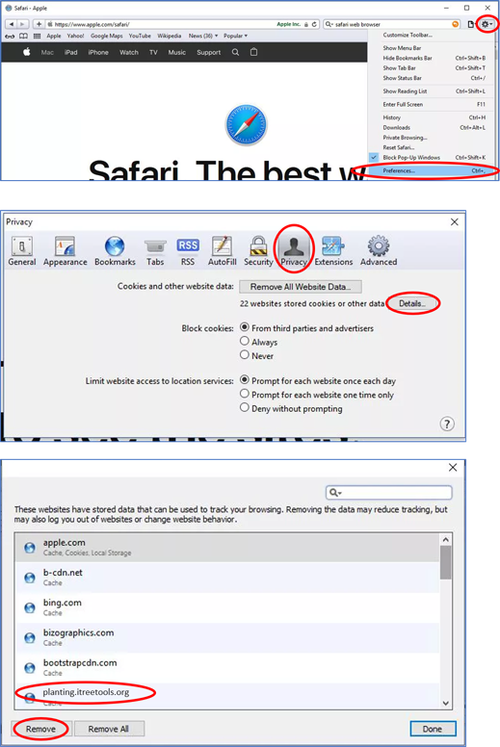 Edge
Unfortunately, Microsoft Edge does not allow users to delete cookies for an individual site. A work around is to use a new InPrivate window.