Welcome!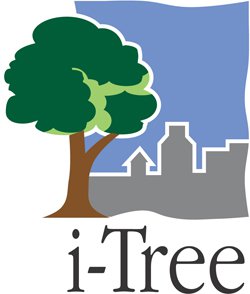 This section contains all the help text for using various i-Tree software tools. Typically, you'd find yourself directed to a specific help page from within a tool. However, you may have landed here by other means. If so, you may wish to visit our main website:
Otherwise, feel free to look around! Thank you for your support of i-Tree.
Learn more about the benefits that trees provide at www.itreetools.org.
---
Trees remove pollutants from the air.
Poor air quality is a common problem in many urban areas. It can lead to health problems, landscape damage, degraded ecosystems, and reduced visibility.
Carbon monoxide (CO) interferes with oxygen delivery within the human body.
Nitrogen dioxide (NO2) contributes to ozone and fine particle pollution and is linked to adverse respiratory system effects.
Ozone (O3) is harmful near the ground and can worsen lung diseases such as asthma, particularly in children.
Particulate matter (PM), or particle pollution, is a complex mixture of extremely small particles and liquid droplets that can cause serious health effects.
Sulfur Dioxide (SO2) can make breathing difficult. It contributes to acid rain and can react with other compounds in the atmosphere to form visibility-reducing haze.
Trees absorb carbon dioxide from the air and store it as wood.
Carbon dioxide (CO2) is a greenhouse gas that traps heat in the atmosphere.
It enters the atmosphere through burning fossil fuels (coal, natural gas, and oil), solid waste, trees and wood products, and also as a result of certain chemical reactions (e.g., manufacture of cement).
In addition, your trees:
Enhance property values
Improve health and well-being
Reduce storm water runoff
Lower summer air temperatures
Provide wildlife habitat
Provide aesthetic benefits